There are already some exciting expansions for Fortune and Glory: The Cliffhanger Game and more are in the works!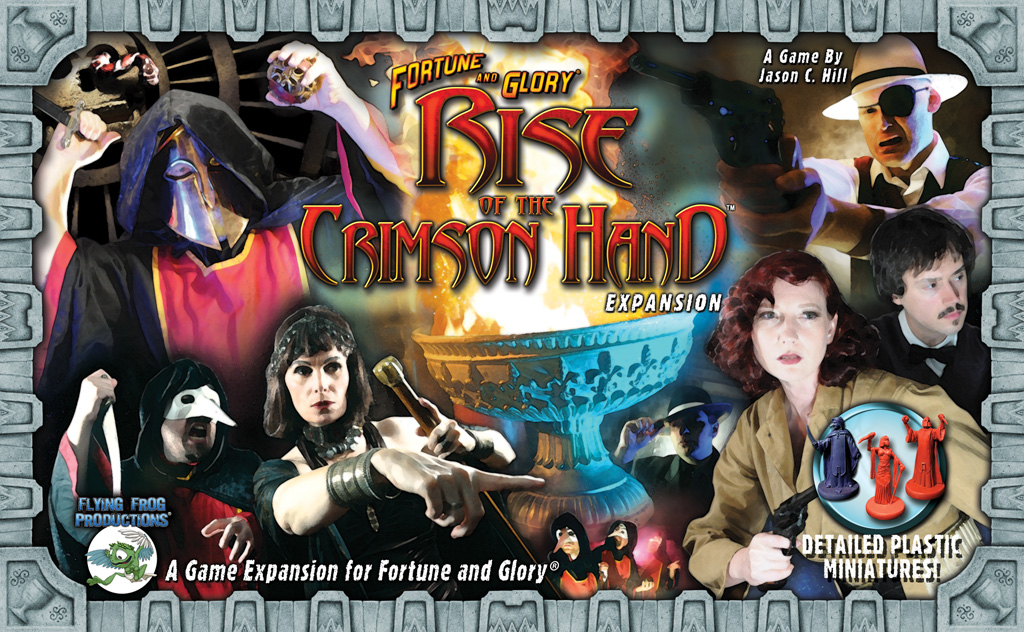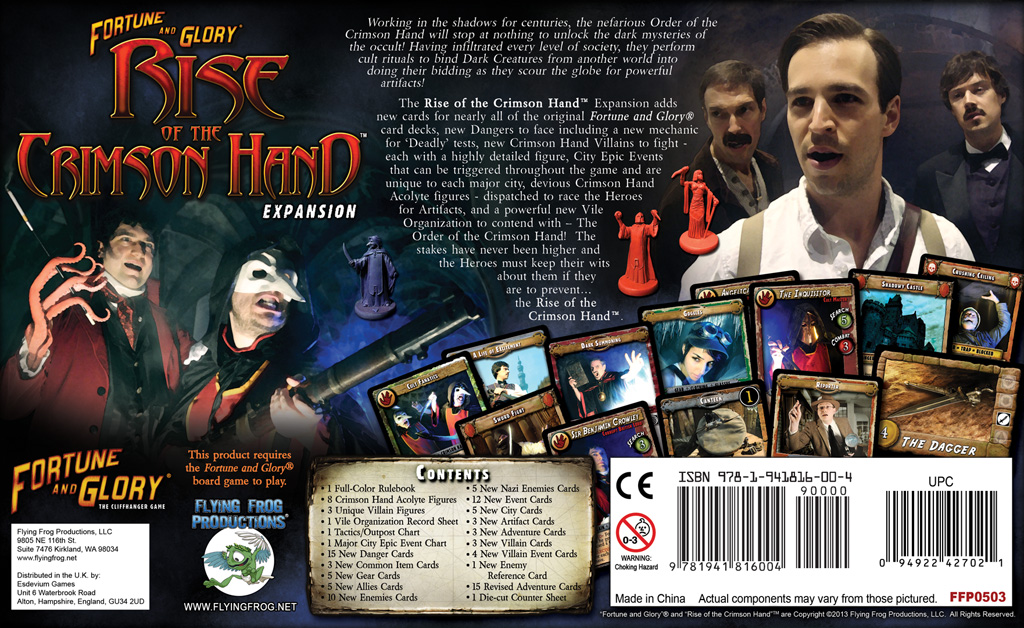 Rise of The Crimson Hand Expansion

The Order of the Crimson Hand has infiltrated every level of society and performs cult rituals, binding dark creatures from another world to do their bidding! The stakes have never been higher, and the heroes must keep their wits about them if they are to prevent the rise of the Crimson Hand. Fortune and Glory: Rise of the Crimson Hand is packed with new material for Fortune and Glory: The Cliffhanger Game with new cards for every deck; new dangers to face – including a new game mechanism for "deadly" tests; new villains to fight, each with a highly detailed figure; epic city events, unique to each major city, that can be triggered; devious Crimson Hand Acolyte figures that are dispatched to race the heroes for artifacts; and a powerful new vile organization to contend with!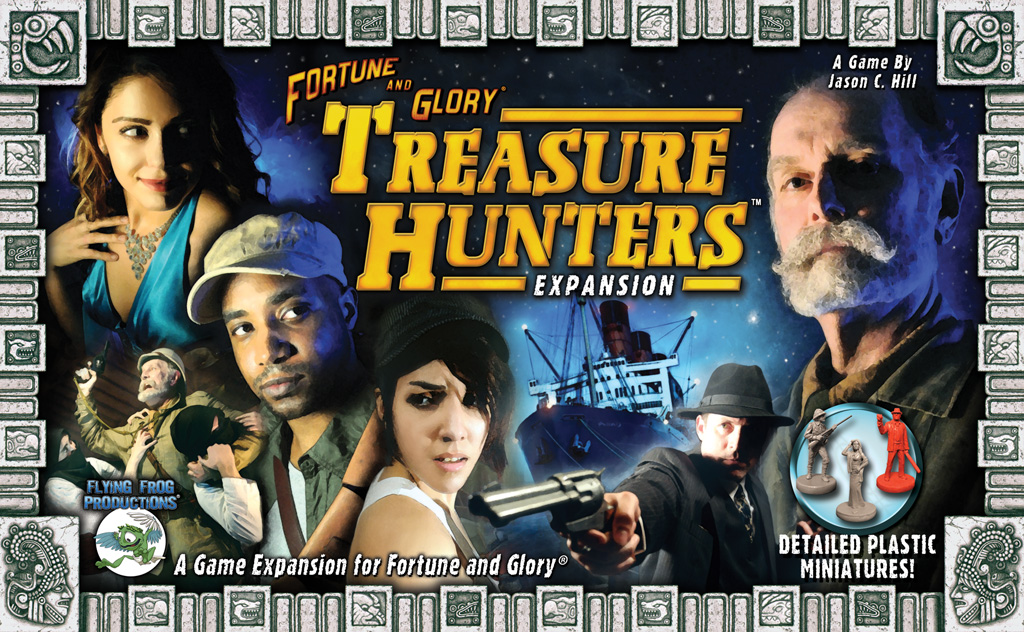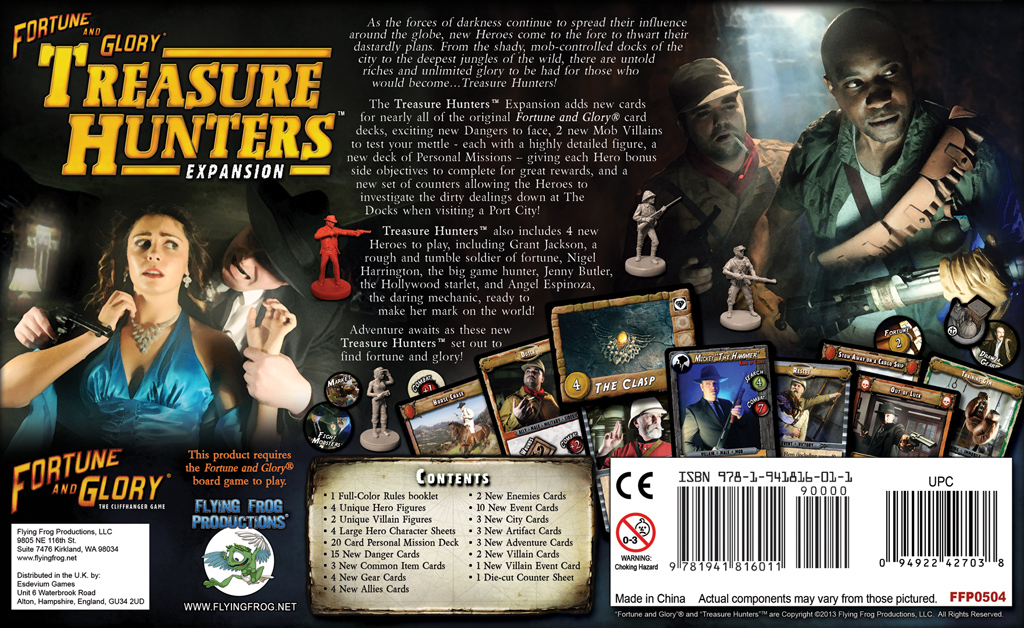 Treasure Hunters Expansion

Fortune and Glory: Treasure Hunters, the second expansion for Fortune and Glory: The Cliffhanger Game, adds tons of new cards, a new personal mission deck giving heroes extra bonus objectives, two new villains to fight, and four new heroes to play, including Grant Jackson, a rough and tumble soldier of fortune, Nigel Harrington, the big game hunter, and Angel Espinoza, the daring mechanic who's ready to make her mark on the world! Adventure awaits as these new treasure hunters set out to find fortune and glory!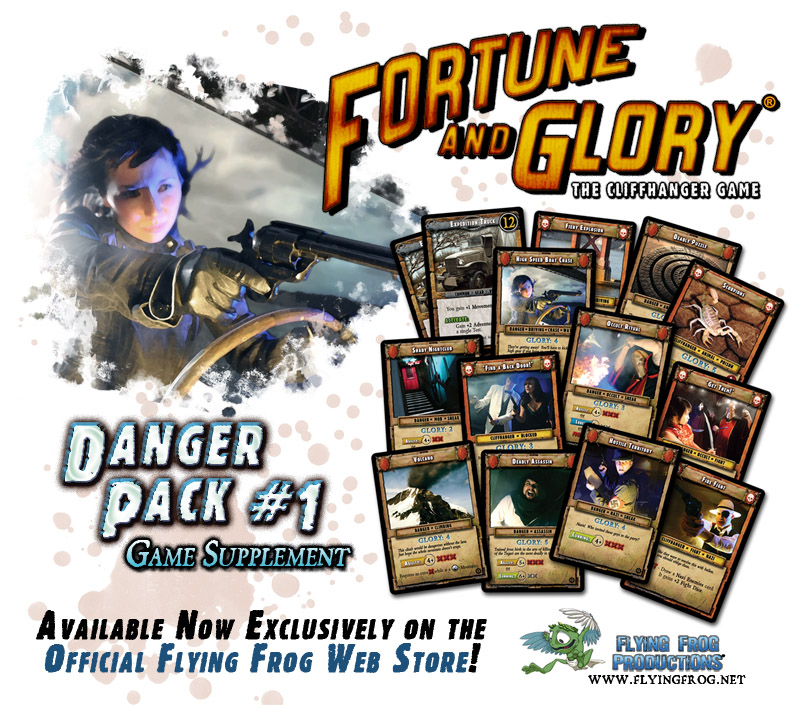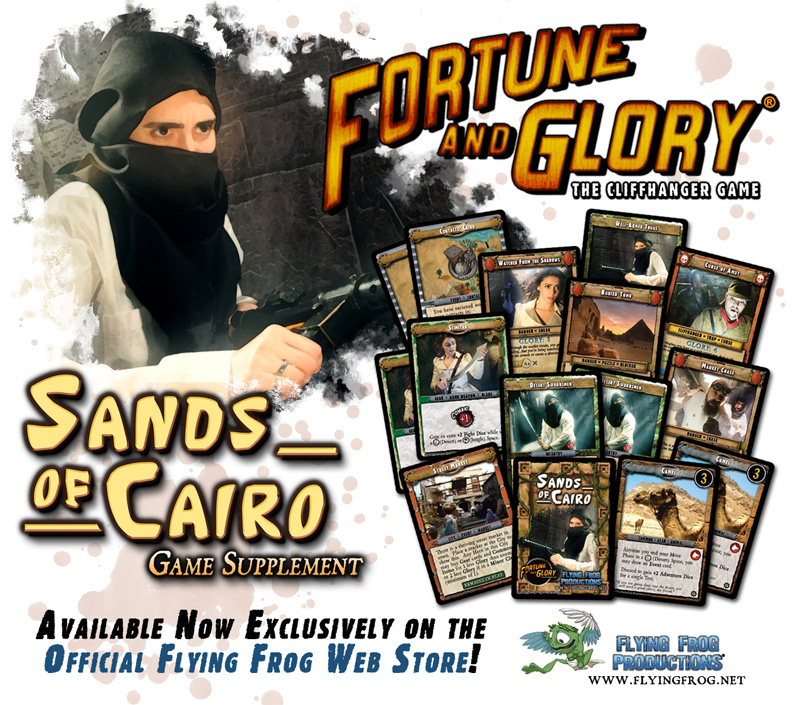 >> Order these expansions for Fortune and Glory now from the Official Flying Frog Productions Web Store. <<